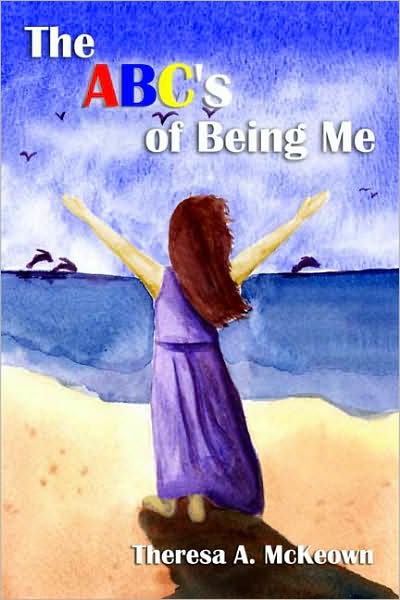 by Theresa A. McKeown
Published by Dorrance Publishing
The ABC's of Being Me is a sweet little book that addresses a character trait, emotion or feeling beginning with a specified letter of the alphabet. A is for Appreciate, B is for Beauty... For each letter, the word being discussed is in bold each time it is mentioned. A poem or rhyme goes along with each word, identifying other words, ideas or thoughts that mean the same thing, offering learning of new words while also learning what they mean.
Illustrations are in watercolor format, whimsical and soft, depicting a person for each letter/word depicting in some way what the particular word is. Humor (H) shows a person laughing.
A book for elementary aged children, first grade-fifth, this book is not appropriate for younger children. It is fairly long and involved, requiring deeper thought and understanding.
Overall, while the illustrations are cute and the idea is sound, the rhymes feel contrived to me, as if the author was searching for words to rhyme and filling in gaps with words just because they sounded the same as the previous line. An A for effort, but lacking in interest and feeling forced, the book does not flow very nicely. I cannot say I am particularly thrilled with this book, though not totally disappointed, I can only give it two and a half stars.
I received a complimentary copy of "The ABC's of Being Me" as a member of the
Dorrance Publishing Book Review Team. Visit dorrancebookstore.com
to learn how you can become a member of the Book Review Team. I was in no way compensated for this review or required to write a positive review. The opinions expressed are my own.