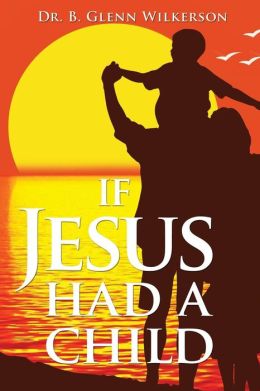 If Jesus Had A Child
by Dr. B. Glenn Wilkerson
Parenting advice is readily available everywhere, both solicited and un-solicited, from family and friends, to Facebook, to the wide web, even strangers at the grocery store seem to have a tidbit to share in regards to raising children. In a world so filled with a variety of parenting options, all with titles, it has become a line drawing, side choosing thing to raise a child.
If Jesus Had A Child considers the one role model that should be held above all others as a way to look at parenting, Jesus Christ. While He never had a child, He is the ultimate parent as His love for us as His children goes so far beyond what any one of us could ever fathom. By referencing scripture and using solid examples from the Bible to argue this case, Dr. B. Glenn Wilkerson presents the idea that one can parent, discipline, encourage and train up a child in the footsteps of the best parent, our Heavenly Father.
Broken up into five parts and twenty chapters, Wilkerson, a parent himself, walks the reader through the pillars of great parenting, parenting gifts, correcting misbehavior, applying Jesus' teachings and approaches to difficult issues relevant today, such as bullying - all with Christ as the model. With relatable stories and examples, humor and light- hearted illustrations, this book is an easy read. Discussion questions complete each chapter and give opportunity for deeper consideration and learning, making this book a possible group study as well as a family library reference.
I enjoyed reading this book and found myself considering so many different points and approaches I had never even thought of before. I found myself looking at my parents as well as my own children in a different light, as well as looking to my Heavenly Father in a new way. This is a book I definitely would recommend to any parent - new or practiced, as there are so many nuggets of truth.
You can find a copy
here
I received a copy of this book to review for free through the Book Crash program in exchange for my honest and un-biased review.